20 years of XCAM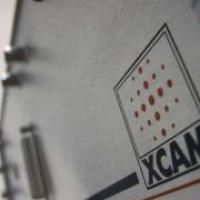 17/10/15
Established in 1995 as a spin-out of the space research centre at Leicester University, we initially focussed on developing control systems for CCD detectors. In 2003, we started to take on work designing and making complete camera systems in response to enquiries for systems that no one else was able to make. We now build detectors to be incorporated into larger systems and for a range of other applications.
XCAM's reputation for innovation has been built up through working closely with our customers on their challenges, and on our extensive knowledge of detector science. We typically consult on specific applications of CCD technology with our customers and use our experience to design and build the complete system, including the electronics and the mechanical housing for the detector.
Continuously growing our team and capabilities, we never stop learning through our projects. If you have an unusual imaging or detection problem, why not talk to us about it today?